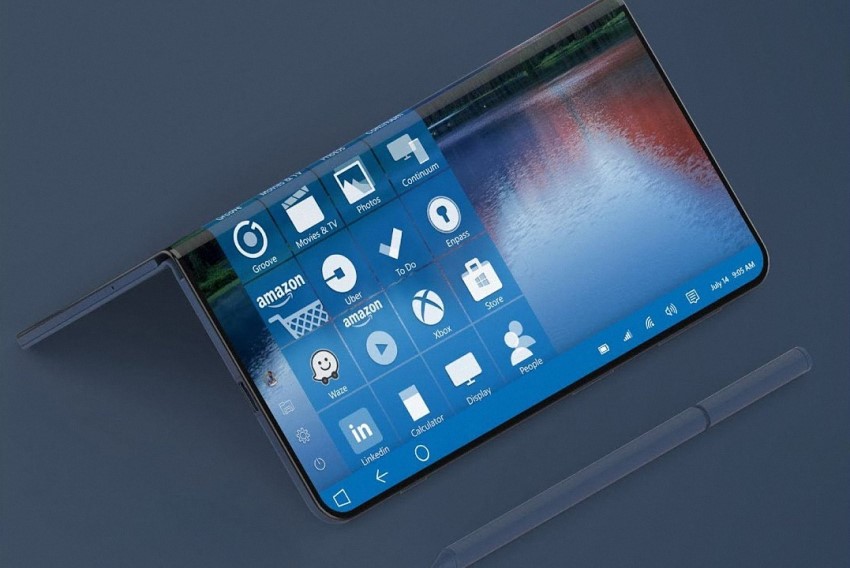 Microsoft may be operating on a foldable device of some sort, at least going with a new patent that reveals a concept for a home screen screen.
The patent (found by Windows Newest ) that was printed last year refers to a laptop -- or really any way of portable digital device -- that includes a human body along with a flexible display heap. To put it differently, a screen that's foldable, a concept that many of organizations are currently either working on, or really have a device out there.
The notion here is that the device consists of a chassis, as well as the display stack that includes at least one active coating -- probably using a window coating, or a protective screen, on top -- plus also a supporting layer in the base.
Microsoft notes the supporting layer can be made from metal, also will have a bendable region to permit the screen to fold. That folding action can be eased by means of a hinge (a hinge using rotating parts is said ), or it might utilize a elastic component like rubber.

The support layer will probably be secured to the entire body of this device in a way that facilitates a'movable connection', which might be a physical mechanism -- either grooves and studs -- or even a magnetic system, or even a combo of both.

The concept is to keep enough flexibility to enable the screen to move and fold, yet still maintain the display stack connected to the human body, obviously enough, while ensuring repeated folding of this device does not lead to any physical deformation of this display.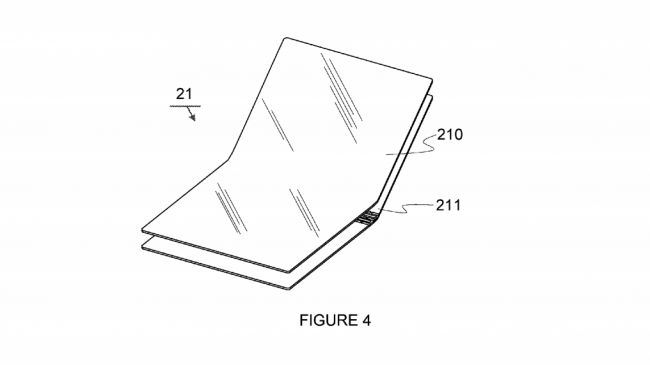 Shocking revelation
Microsoft additionally finds that using this kind of"floating" connection between the screen and the chassis of the device might also provide useful shock absorbing capacities, if the hardware is, say, inadvertently dropped onto the ground.

Obviously, we must keep in mind that patented technologies might never make it beyond the research phase or prototyping, therefore this does not automatically indicate that Microsoft will produce a device along these lines.

Nevertheless, there are strong rumors that the company is working on a different mode of dual-screen device, if or not a full-size two-screen tablet (Centaurus), or even a smaller dual-screen'pocketable' pc (Andromeda).

Those parts of hardware have two different screens, so the picture has it, but maybe future iterations will utilize a foldable display as comprehensive within this patent, to get rid of -- or instead conceal -- the unseemly hinge.